Sisters Place will be hosting the 18th annual Setting a Place for My Sister breakfast event on Friday, October 3, 2014, at the Pittsburgh Marriott City Center. Please join event emcee Tonia Caruso, of WQED Pittsburgh and Comcast Newsmakers, with other Sisters Place supporters as we honor our 2014 Community Partner and the Sisters Place Resident of the Year.
Sr. Mary promises that if you come for breakfast at 7:30am, we will have you on your way to work by 9:00am.  Join us as we present the 2014 Community Partner Award  to Ricoh Legal in acknowledgement of their years of service and sponsorship of Sisters Place.   We will also present our 2014 Resident of the Year Award, offer an amazing array of raffle baskets, have our Getaways raffle tickets available for purchase, have 50/50 sales, and a Live Auction that you will not want to miss.
This event requires $75/seat advanced reservations.  Reservations may be made by contacting [email protected] or 412-233-3903.
2014 SPONSORS
Richard A. Zappala Family Foundation
Platinum Sponsors
Gold Sponsors
A.Martini & Co., Inc.
Anonymous
Crawford Consulting Services
Elk Air Conditioning, Inc.
Giordani Heating and Cooling Inc.
Alice Kulikowski
The Vernon C. Neal and Alvina B. Neal Foundation
PNC
Ryco, Inc.
Rosanne C. Saunders
Seubert and Associates
Sisters of Charity of Nazareth
Sisters of Charity of Seton Hill
Sisters of Divine Providence
Sisters of Mercy of the Americas
Sisters of St. Basil the Great
Sisters of St. Joseph
Sisters of the Holy Family of Nazareth
University of Pittsburgh
UPMC Mercy
Silver Sponsors
School Sisters of St. Francis
Vincentian Collaborative System
Bronze Sponsors
Joe & Kathy Haver
Patrick M. & Rita F. Joyce
Nelson Family in memory of John R. Nelson
Renick Brothers Mechanical Contractors
Saint Vincent Archabbey
Sisters of St. Francis of the Neumann Communities
Sisters of the Holy Spirit
View sponsorship opportunities here.
LIVE Auction
Few things are more exciting than a live auction – especially when the prizes are amazing as these.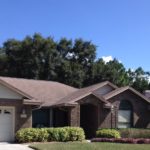 Florida Vacation
Your next vacation destination will be this beautiful house in Ruskin, Florida for a five night/six day stay.  With three bedrooms and two bathrooms the house accommodates 6 guests comfortably.   There are many beaches nearby and it is located on the 2nd tee and 8th green of the Cypress Creek Golf Course (public), 35 minutes south of downtown Tampa and 35 minutes north of Bradenton. Plus – Disney World in Orlando is a mere 1 hour and 50 minutes away.
Value: $600
Sunlight on the Clarion
Enjoy a long weekend on the Clarion River.  Begin your stay on a Thursday and don't head back to city life until Sunday.  This luxurious 4 bedroom loft-style cabin sleeps up to 13. A special welcome basket will await you too!
Value: $600
Heavenly Gourmet
Father Sam Esposito will come to your home or chosen venue to prepare a decadent 6-course meal for 8-10 guests.  His seasonal ingredients will delight your palate from appetizer to dessert.
Value: Priceless
Playoff Teaser
If the Pirates advance to the playoffs…we are going to offer a special auction item for the post season!  Let's go Buccos!
Value: Priceless
Getaways Raffle
The 2014 Setting a Place for My Sister Raffle prizes are:
1st Prize - Here We Go Steelers!
Four Steelers tickets, an overnight at The Priory Hotel, and a Max's Allegheny Tavern gift certificate.
2nd Prize – Let's Go Pens!
Two Penguins tickets and an overnight at the Pittsburgh Marriott City Center.
3rd Prize – Baltimore Getaway
Overnight at the Holiday Inn Express Baltimore at the Stadiums, an Applebee's gift certificate, and a certificate for four at the Historic Ships in Baltimore.
If you do not currently receive Sisters Place raffle tickets and you would like to join the mailing list (we send tickets out two times a year) – please email your contact information to [email protected]. Specify the quantity of raffle ticket that you would like to have mailed to you. The suggested donation is one for $5 and three for $10.
Basket Raffle
This year's basket raffle has something for everyone ~ wine, shopping, lottery tickets, chocolate, coffee, cooking, pampering and even martinis. Presale tickets for the basket raffle are available until September 27, 2014 (need not be present at event to win). Tickets are 6 for $5. Print ticket order form here or contact the office for details.
Basket donors: Sisters of Mercy, Sisters of Divine Providence, Alice Kulikowski & Friends, Sisters Place Staff, Rosanne Saunders, Sisters of the Holy Spirit, Sisters of the Holy Family of Nazareth, School Sisters of Saint Francis, Edward Wodarczyk, Sisters of Saint Joseph, Sisters of Charity of Seton Hill, Sisters of Charity of Nazareth Associates, Friends of Sisters Place Board, Setting a Place for My Sister Committee.
View photos of the 2013 event.